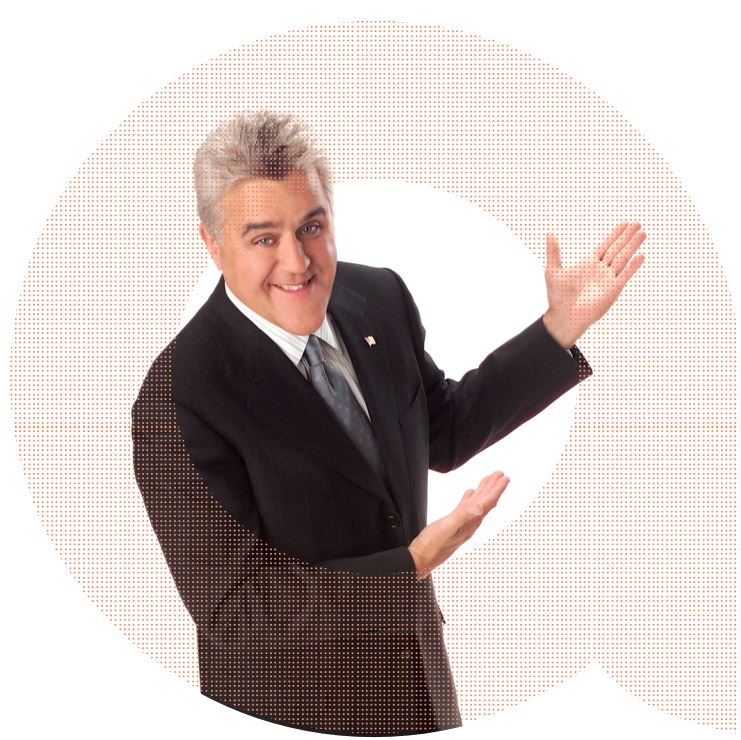 E-Rate 2021 with Peter Kaplan, and the Aruba Edge Services Platform
Followed by a Conversation with Jay Leno!
October 21st, 3:00PM-5:00PM Eastern
For most schools, this is a year like no other. Join our exclusive webinar with e-rate specialist Peter Kaplan, who will walk us through what's new, and potentially different, in e-rate for 2021, including funding and CARES Act updates. Then, we'll delve into how Aruba Edge Services Platform helps you create compelling user experiences at the edge, which, as we all know, is changing and expanding.
After the presentation, we invite you to join your IT peers to engage in a live session with comedian Jay Leno (yes, THE Jay Leno). During this exclusive event, Jay will talk cars, comedy and more, and take questions directly from attendees!
Reserve your spot today!
A Personal Invitation from Jay himself!
Watch this video invitation from the one and only Jay Leno! Register for this exclusive event below, and get to know Jay in this live virtual conversation.
For the past 18 years, Peter Kaplan has worked at Funds For Learning guiding stakeholders through the complex E-rate regulatory requirements and have now been at Aruba for the past year working with Aruba customers and our partners on how best to utilize E-rate funds effectively for student connectivity. Mr. Kaplan also spent five years lobbying on behalf of the library community at the American Library Association Washington Office.
PETER KAPLAN
HPE Aruba National K-12 E-rate Channel Manager
Don't Miss This Exclusive Virtual Event!
When you register, You'll get access to exclusive content to brush up before the webinar.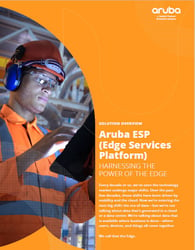 You'll have access to a data sheet on Aruba ESP, outlining how an Edge Services Platform can improving business agility, building new revenue
streams, and creating compelling experiences.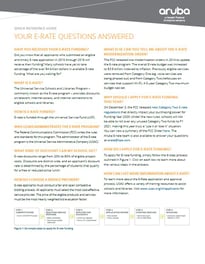 You'll also have access to an e-rate Quick Reference Guide from Aruba, to summarize the e-rate program.
Sponsored By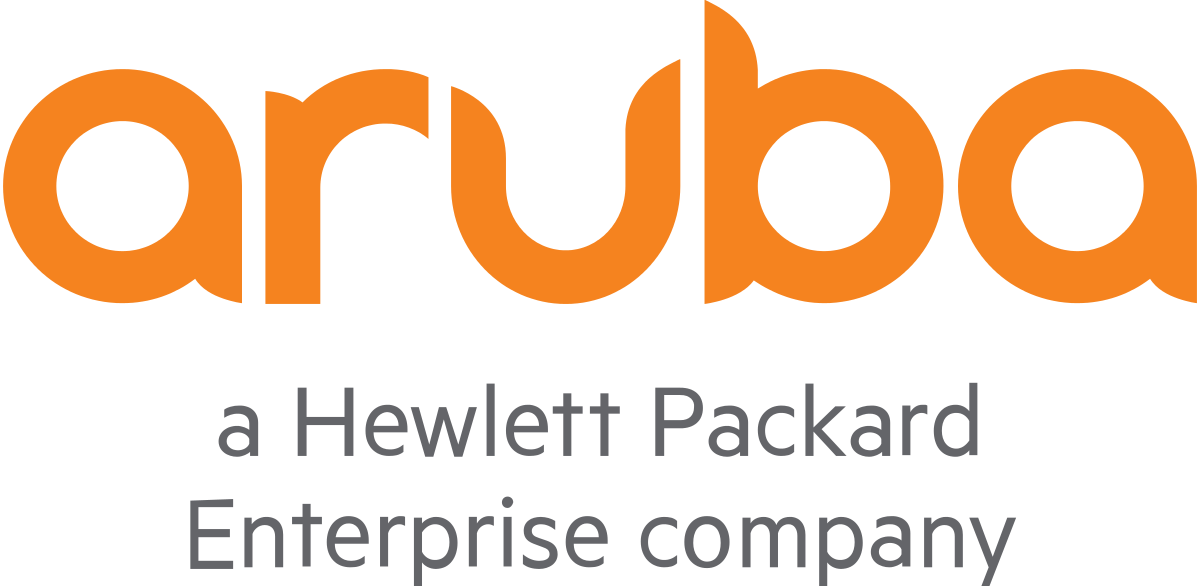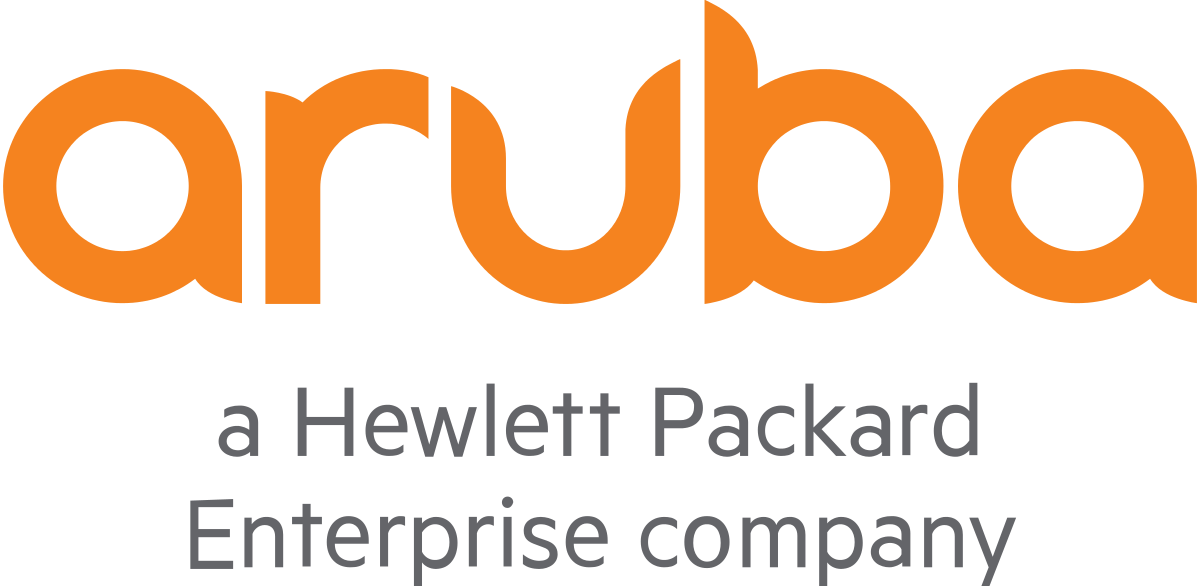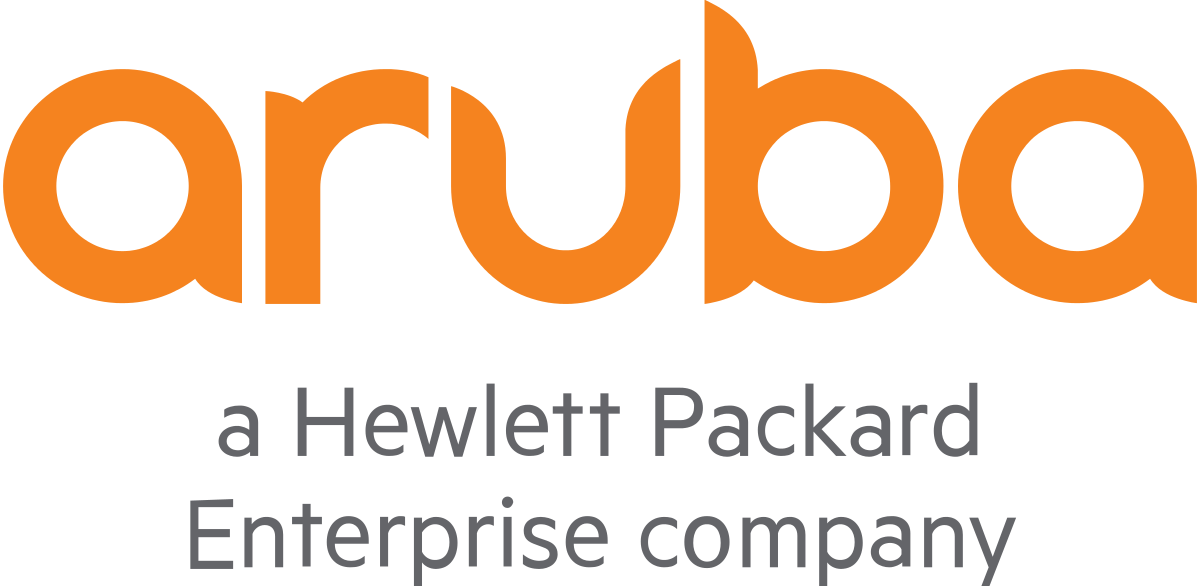 HARNESSING THE
POWER OF THE EDGE
Bring new work models and locations into play with ease. With network demands showing no signs of slowing down, Aruba Central allows you to scale network infrastructure to support a high volume of remote users who need access to corporate apps and services. It's designed to simplify the deployment, management and optimization of WLAN, LAN, VPN, and SD-WAN. Unified infrastructure management, and centralized monitoring and control are among the benefits to your IT team during times of change. Every decade or so, we've seen the technology market undergo major shifts. Over the past few decades, those shifts have been driven by mobility and the cloud. Now we're entering the next big shift: the era of data—but we're not talking about data that's generated in a cloud or a data center. We're talking about data that is available where business is done—where users, devices, and things all come together. We call that the Edge.